About Management Insights
Guiding Small Businesses to Sustainable Success With Proven Strategies and Compassionate Coaching.
Management Insights is a business coaching and consulting firm dedicated to helping small business owners achieve lasting success. Founded by certified Profit First Professional and experienced entrepreneur Jim Hisey, our mission is to provide the knowledge, tools, and support entrepreneurs need to build thriving, profitable enterprises.
At Management Insights, we specialize in implementing the Profit First system, a revolutionary cash management method that transforms businesses from cash-eating monsters to profitable, self-sustaining entities. Through one-on-one coaching, customized profit plans, and proven strategies, we empower clients to maximize profits, improve cash flow, eliminate debt, and reach their full potential.
In addition to Profit First expertise, we offer services to streamline operations, develop winning marketing plans, optimize talent and company culture, harness technology, and navigate the issues we all face. Our comprehensive business acceleration solutions are designed to drive growth by focusing on the factors that matter most.
With decades of real-world experience under his belt, Jim provides clients with practical guidance and "been there" perspective to help them avoid common pitfalls. He offers unbiased yet caring feedback to help clients gain clarity, set realistic goals, and take their business to the next level. At Management Insights, we are committed to your success and take pride in giving business owners the tools to thrive in today's complex landscape.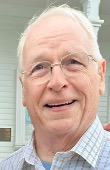 A Word From The CEO
I am passionate about empowering entrepreneurs to build successful and fulfilling ventures. With over 20 years of experience as a business owner and business professional, I understand firsthand the challenges small business owners face.

As a certified Profit First Professional. I founded Management Insights to provide the coaching, accountability, and tools I wish I had access to earlier in my journey.

My goal is to guide clients to financial prosperity and enable them to turn their passions into thriving businesses. I walk the walk and offer real guidance based on lessons learned from my own stumbles and successes in entrepreneurship. My objective perspective, straight-forward feedback, and insight into avoiding common mistakes provide immense value to my clients.

I foster breakthrough moments that reshape how clients approach business and life. My ambition is to help them achieve financial and personal success by embracing a growth mindset and transforming their enterprises into places of purpose.

I bring compassion, wisdom from experience, and a genuine desire to see my clients succeed to every interaction. My reward is working collaboratively with small business owners to help them follow their dreams and build lasting legacies.
Management insights core values
• Community
• Wealth
• Transformation
• Freedom
• Mastery
• Legacy

Our Approach
Give our clients what they need to achieve their dreams and goals any where any time 24/7
Our Mission
Overcome entrepreneurial poverty.

Same as Profit First
Contact us today and let's see if it makes sense to work together
or email us on
jhisey@management-insights.com